Back to Top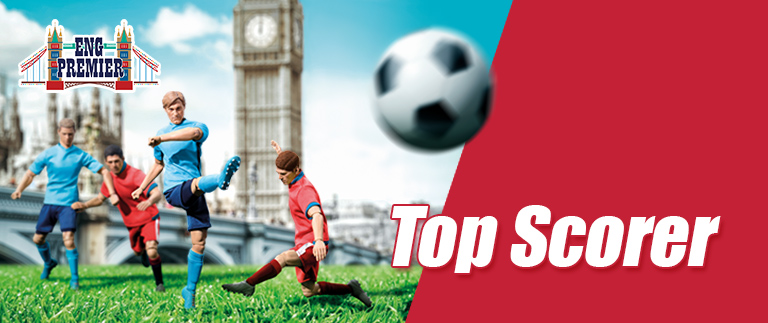 Last update time : 14/05/2018 10:00
*Only showing Named Players and Other Players who are in front.
*Images by AFP Photo
Game Format : Predict the top scorer of the 2017-18 season of Eng Premier from a list of players offered.
Remark :
If a Named Player does not take part in any of the tournament Matches (including any Extra Time), all Top Scorer Football Bets on that Named Player will be refunded.
Only the number of goal scored count for Top Scorer. In the event of a dead-heat for the winning selection, the stake money on the winning selection will be divided into as many equal parts as the number of selections involved in the dead-heat. The dividend will be calculated by multiplying one part of the stake money with the relevant odds, with the remainder of the stake money being lost. Example: if two players scored the same highest number of goals, both players will be the winning selections.1/2 of the stake of each winning bet will be eligible to a dividend.
Goals in play-off matches are not counted for Eng Premier Top Scorer.
Own goals are not counted.