Looking back to its first edition in 1996, the US Football League has gone through aplenty changes over the last 20 years. This US top league was composed of 20 teams, of which New York Red Bulls and FC Dallas were the Eastern and Western Conference champions in last regular season, respectively. Portland Timbers spelled a sharp rise in the playoffs, and eventually plundered the championship for the first time in the club's history.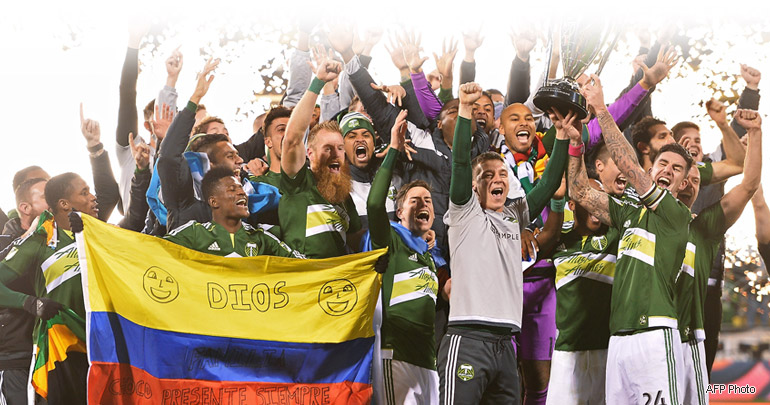 Since the league does not establish a promotion and relegation system, participating teams are sanctioned to sign designated players, including Gerrard, Lampard, Pirlo, Giovinco and Drogba last season, for the purpose of boosting competitiveness and entertainment value. Among all the designated star players, Giovinco himself made 22 goals and 16 assists to be selected as the Most Valuable Player of 2015. His skills also helped carry forward Toronto FC. Montreal Impact star striker Drogba stole the spotlight in the latter part of the season by producing 11 goals in 11 matches.

Toronto FC and Montreal Impact shook the full house in the regular season, yet failed to keep up their good work in the playoffs. Seldom did New York Red Bulls lose their pole position in the regular season but they were astonishingly overpowered by Columbus Crew in the Eastern Conference final.
Despite their disappointment last time, New York Red Bulls remain as hot favourites by virtue of their quality lineup. New York City kept a number of high-calibre players, such as Lampard, Villa and Pirlo, in the squad, but they still could not break into the playoffs. Vieira already took over the coaching position after Kreis's dismissal.

Portland Timbers rose to the challenge to obliterate all competitors and win the championship last season. The team has shown strong determination and great improvement lately – from only being an audience in the previous season, to finishing second runner-up last season, and now standing as defending champions. Urruti and Villafana quit the team before the new season, but luckily, Fanendo Adi and designated player, Ridgewell, will still be around, so fans need not worry much.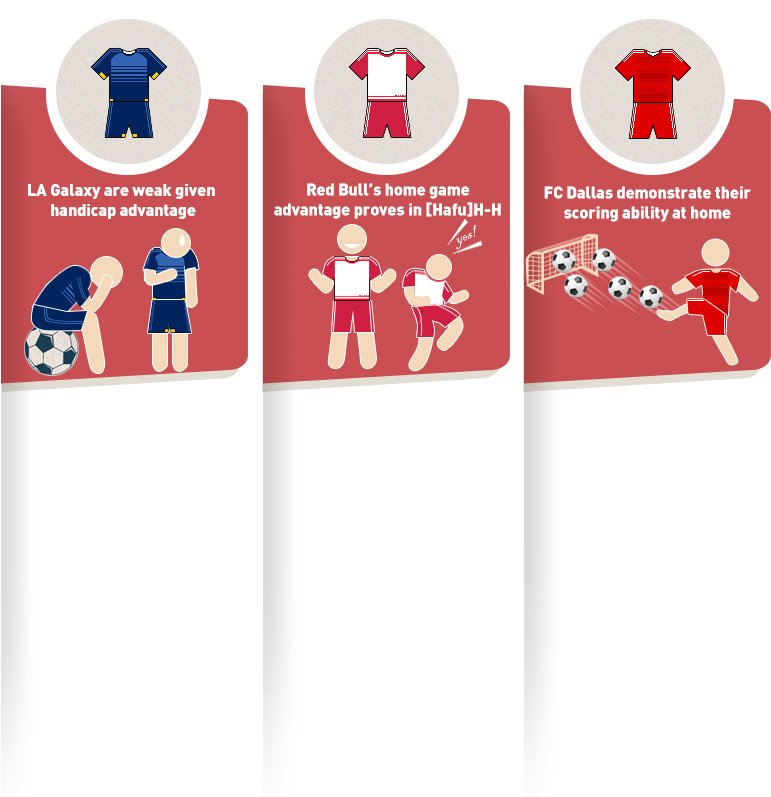 LA Galaxy failed to defend champion last season, and they weren't good enough in regular season, stayed only 5th in western conference, and were knocked out in the first round of final stage by Seattle Sounders. Their away form were terrible, recorded a 2W6D9L in a total of 17 regular away matches, consequently they were ranked 18 out of 20 teams. Galaxy have lost all 10 handicap HAD[-1] matches in their 17 away games, which 6 of them were also handicap[0/-0.5], that illustrates Galaxy are weak playing away from home, and the situation doesn't seem to be improved in the coming season.
New York Red Bulls had their best regular league result ever with 18W6D10L in 34 games last season, with 12W2D3L in 17 home games, confirmed to be one of the best 3 teams playing at home. They had a high rate getting all 3 points at home when leading in first half, resulting in winning Hafu[H-H] in 11 out of 12 home victories. The rest of the home games haven't had the first half leading condition though.
As the last season's western champion, FC Dallas hold the best home record of 13W2D2L in all 20 MLS teams. They once again represented the brilliant form playing at home last season, with more goal-scoring after the mid-season.

They surely have a great fire power, scoring at least 1 goal in last 10 home matches from last regular season, they failed to score more than 1 goal in only one of those matches. They appear to switch their power on after the mid-season, scoring at least 3 goals in 7 of 9 home games consecutively in the past 3 seasons since 2013. HiLo[High] are strongly recommended for FC Dallas playing at home after mid-season.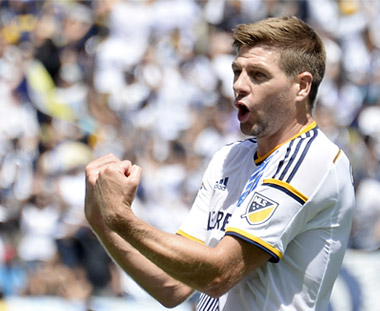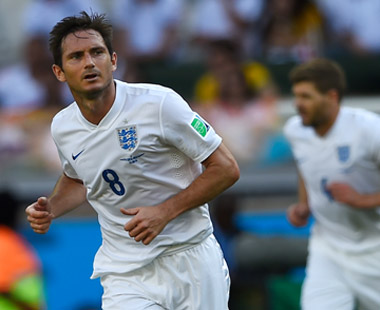 The 35-year-old left Liverpool and signed an 18-month contract with LA Galaxy in January last year, effective from the middle of the year. Although Gerrard is not in his best form anymore, he can still manage to take control of the midfield. The 2 goals and 3 assists he contributed in the last regular season were convincing enough to prove his adeptness. However, prospects looked dim for LA Galaxy, having only 1 win in 7 league matches. Eventually, the team saw their title-defending dream crushed in the knockout round against Seattle Sounders.

Lampard was supposed to leave Chelsea for New York City after the end of season 13/14, yet made a surprise turn towards Manchester City. After a long journey, he finally came to New York City and played for the team for the first time last August. He is regarded as Chelsea's all-time top goalscorer owing to his scoring powers as a midfielder. He gained 3 goals and 1 assist for New York City in 10 matches during the last regular season. The team successfully warded off opponents as usual in their matches but except one.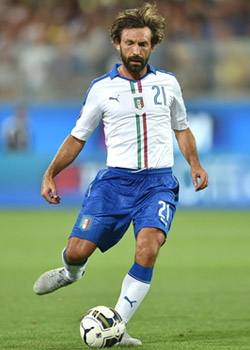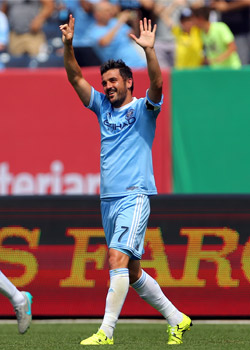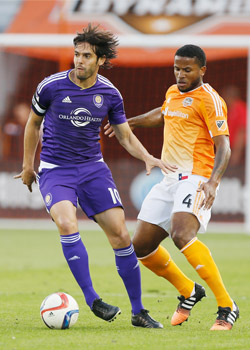 If Villa and Lampard are the key attackers of New York City, Pirlo will undoubtedly be the backbone of midfield line.

After mucking in with Juventus to dominate the Italian Division 1 for the fourth consecutive time, Pirlo travelled far to join New York City. He contributed 5 assists in 13 matches last regular season but it was a pity that he was not able to produce any goal of his own. Despite a smattering of criticism, Pirlo has decided to stay with the City in great hopes of helping the team snatch a spot in the playoffs for the very first time.

Only a few Spanish athletes have managed to crack the US Football League so far in its 20-year history – but Villa is the very impressive one.

Villa is the record keeper of the Spanish national team with his 59 accumulated goals. Even though he just joined New York City last year, he has been able to demonstrate his goal scoring ability, contributing 18 goals and 8 assists in 30 regular matches. It would have been perfect if the team had a chance to show up in the playoffs. He will be staying with the City, together with Lampard and Pirlo, in the upcoming season, and the team has supplemented the defensive side. With this, New York City somehow deserves anticipation.

Both new teams of the last edition, Orland City and New York City, are aspiring for fame and gain, in which the former already hunted, the awardee of 2007 Ballon d'Or, Kaka. In his journey travelling between AC Milan and Real Madrid, he did not perform quite impressively, apparently because of his injuries. It is fortunate that he was able to maintain his fitness last season, putting out 9 goals and 7 assists in 28 regular matches.

| | | |
| --- | --- | --- |
| FC Dallas | 1 | Western Conference Final |
| Vancouver Whitecaps | 2 | Western Semi-finals |
| Portland Timbers | 3 | Champion |
| Seattle Sounders | 4 | Western Semi-finals |
| LA Galaxy | 5 | Knockout Round |
| Sporting Kansas City | 6 | Knockout Round |
| San Jose Earthquakes | 7 | - |
| Houston Dynamo | 8 | - |
| Real Salt Lake | 9 | - |
| Colorado Rapids | 10 | - |

| | | |
| --- | --- | --- |
| New York Red Bulls | 1 | Eastern Conference Final |
| Columbus Crew | 2 | Runner-up |
| Montreal Impact | 3 | Eastern Semi-finals |
| DC United | 4 | Eastern Semi-finals |
| New England Revolution | 5 | Knockout Round |
| Toronto FC | 6 | Knockout Round |
| Orlando City | 7 | - |
| New York City | 8 | - |
| Philadelphia Union | 9 | - |
| Chicago Fire | 10 | - |
Teams:
20
Competition System:
20 teams split into Eastern and Western conference:
Regular Season:
Each team will play 34 games, 17 at home and 17 away.

The team awarded the highest position in the standings will be the team with the greatest number of points (three points for a win, one point for a tie, zero points for a loss). In the event that two teams finish the regular season with an equal number of points, the following system will be used to break the tie:
Total number of wins
Goal difference
Number of goals scored
Fewest Disciplinary Points
Away goals difference
Number of away goal scored
Home goals difference
Number of home goal scored
Coin Toss (2 teams) or Drawing of Lots (3 or more teams)
Playoffs
Top 6 teams from each conference at the end of the regular season, qualify for the playoffs.
No relegation